If you like video games, why not try competing in eSports for some very exciting prizes! Of course, the competitions are dominated by South Koreans exercising day and night, so the chances of actually winning are very slim, but you can still have incredible fun by entering one of the popular tournaments. Below is the list of currently most popular eSports.
Counter-Strike Global Offensive
Counter-Strike Global Offensive is an online multiplayer first-person shooter. The game pits two teams against each other in a battle between terrorists and counter-terrorists. Your task is to eliminate players from the opposing team while taking care of minor objectives. Of course, there are competitions that are organised on a large scale that attract professional eSports players. Why? Because the game is great and the prize pool has risen to 1,000,000 USD. Gamers that excel at this game can make a living just training for these events. CS GO won the 2015 "Game of the Year" award which gives testimony to its public appeal.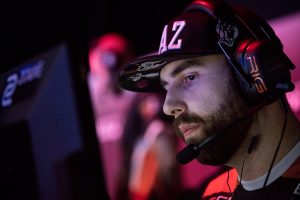 Dota 2
Dota 2 is a MOBA game which means multiplayer online battle arena. Developed by Valve Corporation, this game puts you on a map in a team of five players against five other players on the opposing team. The goal is to occupy the enemy base located on the map while at the same time defending your own. In the game, the player controls a hero and gains experience through battle in order to spend their points in upgrading their chosen champion. This team includes leagues where teams battle to become ultimate champions and the prize pool is the highest of any eSport – for the international competition the prize is over 14,000,000 USD.
League of Legends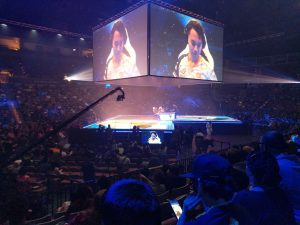 Another MOBA, League of Legends is a game where the player controls a summoner or champion that will battle the opposing enemy player or computer controlled champions. The goal of the game is to destroy the opposing team's "nexus." The game was released in 2009 and has been gaining popularity ever since. In 2014, 67 million people played LoL per month which is an astounding number of people who return to this game. In social media, it is usually the most watched eSports game on YouTube and Twitch TV. In 2017, 60 million viewers tuned in to watch the LoL championship competing for a 4,000,000 USD prize pool.
Overwatch
Released in 2016, by Blizzard Entertainment, Overwatch is a 2-year-old multiplayer first-person shooter. You can play it on Windows, PS4 and Xbox One. Its total prize pool is currently close to $3 million, and there are 55 tournaments in 2018. Players are divided in two teams, with 6 players each. Each player can choose his or her "hero", with unique powers and characteristics. The goal of the game is to control more areas on the map than the opponent. The game has received many awards for its gameplay and graphics, as well as the Game of the Year Award in 2016.